San Diego, California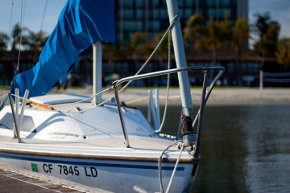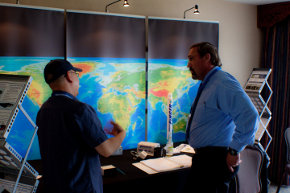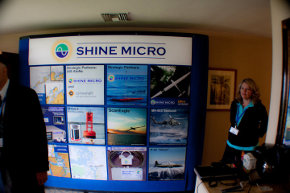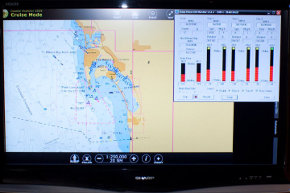 Shine Micro, Inc. is pleased to have presented and exhibited at this year's RTCM Annual Assembly Meeting and Conference, marking the 7th consecutive year of Shine Micro's participation at RTCM. Shine Micro President, Mark Johnson, and Liquid Robotics Vice President of Customer Support, Kurt Kiesow, presented a joint presentation on Automatic Identification System (AIS) technology used onboard Liquid Robotics' Wave Glider.
Held at the Catamaran Resort and Spa, the suite hosted by Shine Micro focused on strategic partnerships and innovative AIS technology that were developed within the last year.
Partnerships included:
Innovative AIS technology included:
High altitude/low temperature SA161-MH AIS receiver for avionics
SF162AtoN-T1 Type 1 AIS Aid to Navigation (AtoN)
In-line, weatherized Low Noise Amplifier (LNA) for the SM1610-2 AIS receiver.
Please contact Shine Micro for more details about these products.
The weatherized capabilities of the LNA were demonstrated by submerging it in a fish tank filled
with gold fish. It was connected to an SM1610-2 AIS receiver and a VHF antenna. Live vessels picked up by the system in the San Diego bay area were displayed via Coastal Explorer 2009 and Shine Micro's proprietary Enhanced Signal Processing (ESP) software on an LCD television. The LNA was on display and submerged for three (3) days straight and provided continuous AIS reception.
Other features of the Shine Micro exhibit included strategic partnerships and AIS technology that have helped Shine Micro become an industry leader in AIS. These included Insitu, Inc.'s ScanEagle and the SA161-UA compact AIS receiver for avionics, and the U.S. Coast Guard's Nationwide Automatic Identification System (NAIS) Increment 1 and the SM1610 Long Range AIS receiver.
For more information about RTCM, please visit: www.rtcm.org