Thank you for choosing Shine Micro, Inc! We understand the importance of AIS to Marine Domain Awareness and endeavor to assist all MDA efforts with cutting-edge technology and responsive service.
All government sales are handled by Customer Service, who can be reached at 360-437-2503 Monday through Friday, from 8 am to 5 pm Pacific Time. Please do not hesitate to contact us if you have any specific requirements, questions, or need assistance with quotations, ordering, installing, or operating your RadarPlus® AIS equipment. Discounts are available by volume; please contact us to request a quote. Shine Micro is proud to be a preferred supplier of AIS Equipment to several branches of the US Government and military, as well as other defense agencies around the globe.
You may request a quote online. Most quotes will be issued via e-mail within two business days of receipt of request. Orders may be placed in a variety of ways:
Order direct online from the Shine Micro webstore – all major credit cards accepted.
Place your order over the phone by calling 360-437-2503 Monday through Friday, 8 am to 5 pm Pacific Time.
Submit your order via email with a customer service representative during the request-for-quote process.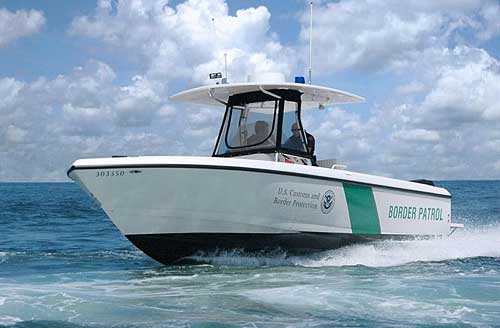 ---
Maritime Domain Awareness
Maritime Domain Awareness, or MDA, refers to the identification and monitoring of vessel traffic in and around United States territorial waters. Maritime Domain Awareness has become an increasingly high priority for National Security since the terrorist attacks of September 11, 2001. MDA policy encourages vessel operators and coastline community residents to work together to report and respond to unusual or suspicious activity along US coastlines.
President George W. Bush put it simply when he stated that "The whole purpose is to push out our maritime borders, giving us more time to identify threats and more time to respond."
Shine Micro specializes in Automatic Identification System, or AIS, technology. Our unique approach to AIS is a powerful aid to Maritime Domain Awareness, making the identification and tracking of marine traffic possible over the internet, in addition to stand-alone AIS receivers and transponders available for individual vessels.
The RadarPlus SM1610 Long Range Dual AIS Receiver was selected by the United States Coast Coast for the Nationwide Automatic Identification System (NAIS) in 2006.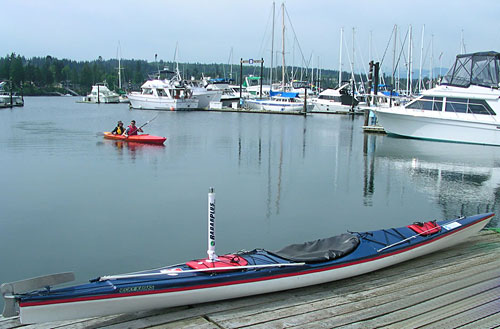 USCG Auxiliary Kayak outfitted with a Shine Micro transponder for MDA