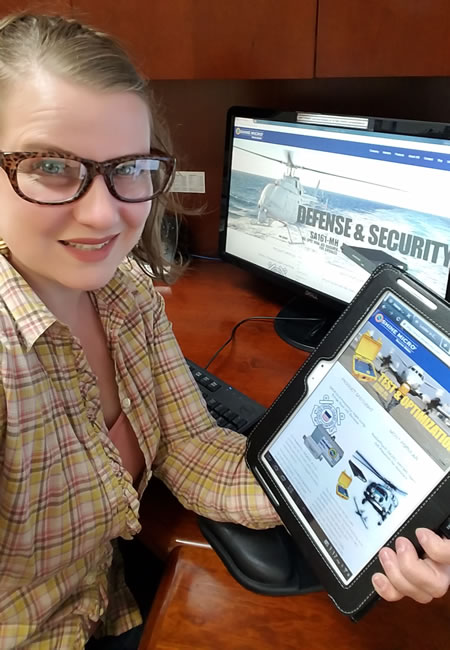 Shine Micro, Inc., an international leader in Automatic Identification System (AIS) technology, launches the new shinemicro.com: featuring improved navigation, streamlined access to content, and responsive design for mobile devices.
WHAT'S NEW
The new shinemicro.com allows visitors to navigate directly to products from the main menu, or browse Maritime, Avionics, and Terrestrial markets for application-based information and recommendations from your desktop, tablet, or cell phone.
FEATURES
Shinemicro.com also features real-time, interactive Live AIS Tracking; including nautical charts with vessel tracks in selected regions, and Google Maps displaying vessels received by the Shine Micro AIS Receiver Network around the world.
Orders and requests for quotes can be placed quickly and easily through the website, and visitors can connect with Shine Micro via social media and submit IDEAs (Identify, Define, Explore, Apply) for product, process, or service improvement.
FOR EVERYONE
Whether you are an industry professional or simply enjoy life on the water, shinemicro.com is an indispensable source of information about AIS: what it is, how it works, and how Shine Micro can make it work for you.
—
Shine Micro designs and manufactures high-sensitivity AIS receivers for real-time, persistent monitoring applications including Maritime Domain Awareness, Asset Tracking and Analytics, Intelligence and Surveillance, Traffic Management, Search and Rescue, Environmental Protection, and more.
Better Data = Better Decisions.  Shine Micro: Receive Better.
Stephanie Nevarez
Marketing Manager
Shine Micro, Inc.
360-437-2503 phone
360-437-2483 fax
snevarez@shinemicro.com