Navigating our Digital Waterways – 2022 Digital@Sea North America Conference
Digital@Sea North America 2022 will be held on two days, May 11-12, 2022, in the heart of the vibrant port of Tampa. The conference will focus upon the broadening application of the maritime information environment that digitalization is creating and the many initiatives that have advanced since the last North American conference in November of 2019. There is much news to share.

…

Presentations will address digitalization and implementation plans by key stakeholders including key Canadian and U.S. government agency representatives, technology experts, mariners, international coastal administrators, and creators of maritime safety information. The transition from paper to electronic charts, the introduction of S-100, and the opportunities presented by technology, such as the VHF Data Exchange System (VDES), are few examples of the topics to be presented and discussed.

…

The conference is hosted by RTCM and organized under the IALA Digital@Sea series. The IALA format guidelines encourage interaction between speakers and attendees, giving all attendees the opportunity to contribute to the dialogue.

…

You should attend this conference if you are interested in knowing how digitalization will impact you and your way of operating–and if you want to have a say!
WHEN: May 11-12, 2022
WHERE: The Florida Aquarium, Tampa, FL
Visit rtcm.org for more information!
---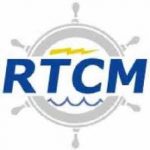 The Radio Technical Commission for Maritime Services (RTCM) is a 501(c)(3) international non-profit scientific, professional and educational organization. RTCM members are organizations (not individuals) that are both non-government and government. Although started in 1947 as a U.S. government advisory committee, RTCM is now an independent organization supported by its members from all over the world.
---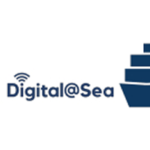 With new technologies and digitalisation, the maritime world is standing on the edge of a significant transformation–some refer to it as the fourth industrial revolution moving into the digital world. The series of Global Digital@Sea brings together different stakeholders from the maritime world to get inspiration and create proposals for joint efforts toward a future vision and path forward.
---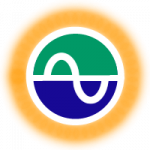 Shine Micro is the pioneer of high-sensitivity Automatic Identification System (AIS) receivers for aircraft and long-range, real-time, persistent vessel tracking. We specialize in innovation and optimization of AIS, including Exclusive Economic Zone (EEZ) monitoring and Small Vessel Tracking (SVT).
---