Built By Innovation: AUVSI Xponential
EXHIBITS

Land, sea, and air, they'll all be there and so should you. With an expanded XPO Hall including an outdoor demo space, XPONENTIAL 2022 is the place to see the latest in autonomous technologies.

EDUCATION

XPONENTIAL's educational program features curated elements that complement and frame disruptive and consequential conversations to the industry.

FIND NEW SOLUTIONS IN UNEXPECTED PLACES

From energy to transportation, construction to defense, and so many more opportunities for cross-market networking, AUVSI XPONENTIAL is the place to join the unmanned systems community including users, technologists and policymakers to collaborate on ideas, share lessons learned and build new partnerships.

CHART THE PATH TO ASSURED AUTONOMY

The future won't build itself. But it doesn't need to — because of you. Side-by-side with your peers, you're working hard to break down barriers and forge the future of autonomous systems. Across different sectors, information bridges are built here at AUVSI XPONENTIAL. This is where real-world opportunities and challenges are shared, and the industry learns from our collective success and failure. Together — as a community — we are engineering the future.
WHEN: April 25-28, 2022
WHERE: Orlando, FL  Orange County Convention Center
---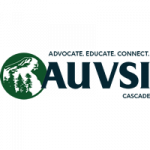 The Association for Unmanned Vehicle Systems International (AUVSI), the world's largest nonprofit organization dedicated to the advancement of unmanned systems and robotics, represents corporations and professionals from more than 60 countries involved in industry, government and academia.
---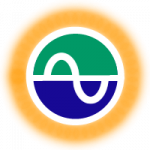 Shine Micro is the pioneer of high-sensitivity Automatic Identification System (AIS) receivers for aircraft and long-range, real-time, persistent vessel tracking. We specialize in innovation and optimization of AIS, including Exclusive Economic Zone (EEZ) monitoring and Small Vessel Tracking (SVT).
---