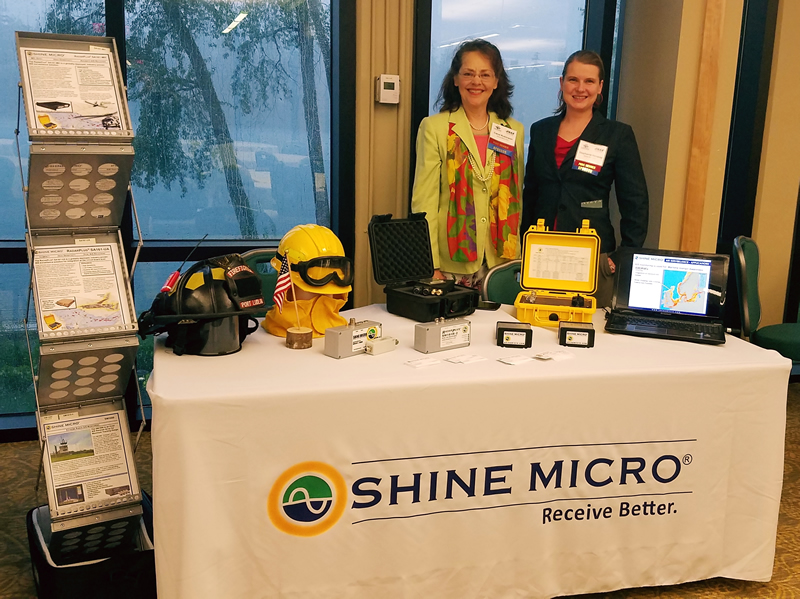 2017 Aerospace and Defense Symposium – Joint Base Lewis McChord
Shine Micro, Inc. sponsored the Aerospace and Defense Symposium again this year, hosted by the Pacific Northwest Defense Coalition (PNDC) and Pacific Northwest Aerospace Alliance (PNAA) at Joint Base Lewis McChord (JBLM) on May 4th, 2017.
The SA161-MH Mil-Spec dual AIS receiver for avionics and SA161-UA miniature dual AIS receiver for board-level integration were featured at the Shine Micro exhibit, as well as other Shine Micro AIS receiver products and concepts. The SA161-MH and SA161-UA are standard payloads of several manned and unmanned aircraft in both military and commercial/analytic applications.
PNDC is the association for Northwest defense and security industry businesses.  PNDC focuses on strengthening members' business growth, the region's economy, and our nation's security through training, one-on-one counseling, business-to-business networking, and advocacy.
PNAA Alliance is a non-profit organization promoting growth and success of the aerospace industry in the Northwest region of the United States.
—
Shine Micro designs and manufactures high-sensitivity AIS receivers for real-time, persistent monitoring applications including Maritime Domain Awareness, Asset Tracking and Analytics, Intelligence and Surveillance, Traffic Management, Search and Rescue, Environmental Protection, and more.
Better Data = Better Decisions.  Shine Micro: Receive Better.
Stephanie Nevarez
Marketing Manager
Shine Micro, Inc.
360-437-2503 phone
360-437-2483 fax
snevarez@shinemicro.com