The VTOL Integrator Unmanned Aircraft System was announced by Insitu at the Navy League's Sea-Air-Space Global Maritime Expo on April 3, 2023, and launches vertically on ships or land without sacrificing payload capacity or endurance.
As reported on Insitu.com:
Integrator VTOL is uniquely designed to operate as a portable system in tight quarters, such as ship decks, and in challenging maritime conditions with high seas and gusty winds. No stationary launch and recovery equipment is required – providing expeditionary (ship-to-ship, ship-to-land) portability and modularity across both UAS hardware and payloads while minimizing impact to other flight operations.

…

With greater than 16 hours of endurance carrying 40 lbs. of best-in-class, modular payloads, the unique design offers three-times improvement in range and endurance over hybrid-VTOLs. It also has a significant improvement over tail-sitters in its ability to fly on and off ships in rough seas where ship roll and motion present major issues for tall and narrow base tail-sitter UAS.

…

"Integrator VTOL is a no-compromise unmanned aircraft system," said Diane Rose, Insitu president and CEO. "Customers can finally have it all: vertical launch and recovery with industry-leading payload capacity and endurance for their most critical missions, even in the most extreme maritime environments and sea states, without sacrificing valuable transport, deck, or hangar space."

Read the complete article on insitu.com
---
---
AIS for ISR: Intelligence, Surveillance, and Reconnaissance
ISR and Unmanned Systems refers to autonomous vehicles used for Intelligence, Surveillance, and Reconnaissance. Shine Micro AIS Receivers are globally-deployed, industry-proven components for ISR and Unmanned Systems.
The Shine Micro SA161-UA is designed for board-level integration with self-contained surveillance systems such as Unmanned Aerial Vehicles (UAVs). The SA161-MH is MIL-SPEC certified and specified in a wide variety of manned, unmanned, fixed-wing, and rotary-wing programs and platforms.
---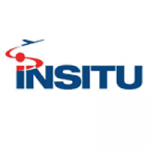 Insitu is a pioneer in the design, development, production and operation of high-performance, cost-effective unmanned aircraft systems. Insitu is a wholly owned subsidiary of The Boeing Company and are headquartered in Bingen, Washington with offices in Oregon, Australia and the United Kingdom.  Insitu technologies help defense and government customers around the globe make quicker, more informed decisions to get the warfighter home safely.
---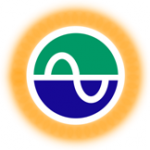 Shine Micro is the pioneer of high-sensitivity AIS receivers for long-range, real-time, persistent monitoring and vessel tracking.  From the United States Coast Guard (USCG) Nationwide Automatic Identification System (NAIS) to the invention and patent of Class B AIS transmission protocol (CSTDMA), Shine Micro specializes in innovation and optimization of AIS, including VHF technology for Exclusive Economic Zone (EEZ) monitoring and Small Vessel Tracking (SVT).