The annual Northwest Aerospace Defense Symposium will take place on April 10, 2019 at the Conference Center at the Sea–Tac International Airport. The event is co-hosted by PNDC and PNAA, and sponsored by Shine Micro.
The Aerospace Defense Symposium is designed for Pacific Northwest businesses in the Aerospace Supply Chain.  The Shine Micro display will feature the SA161-MH airborne AIS receivers specified in national and international military aircraft programs for:
Maritime Domain Awareness
Asset Tracking and Analytics
Intelligence and Surveillance
Traffic Management
Search and Rescue
Environmental Protection
and more.
Shine Micro President Mark Johnson and CFO Judy Johnson will attend the event.
The Aerospace Defense Symposium presents market intelligence, trends, and analytics of the defense marketplace, and offers face-to-face connections with industry peers, leaders, analysts, and advisors.
2019 Keynote speakers include:
J.J. Gertler – Military Aviation Analyst, Congressional Research Service – Wa. DC
Ron Stearns – Defense Analyst
Vicky Harper-Hall – Sector Lead, Global Supplier Diversity Programs, Northrop Grumman Aerospace Systems
Ryan Peoples – Renaissance Strategic Advisors
Event information and registration is available on the PNDC website at www.nwdefense.com.
---
Stephanie Nevarez
Marketing Manager
Shine Micro, Inc.
360-437-2503 phone
360-437-2483 fax
snevarez@shinemicro.com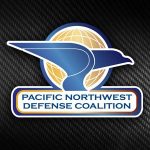 PNDC
The Pacific Northwest Defense Coalition (PNDC) is the association for Northwest defense and security industry businesses.  PNDC focuses on strengthening our members' business growth, our region's economy, and our nation's security through training, one-on-one counseling, business-to-business networking, and advocacy.

PNAA
Pacific Northwest Aerospace Alliance (PNAA) is a coalition of aerospace companies that serve North America's largest commercial aerospace manufacturing cluster.  PNAA strengthens the manufacturing supply chain through dynamic events designed to inform aerospace leaders, connect aerospace interests, and inspire industry collaboration and innovation.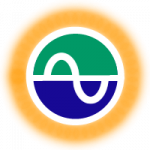 SHINE MICRO
Shine Micro designs and manufactures high-sensitivity AIS receivers for real-time, persistent monitoring applications including Maritime Domain Awareness, Asset Tracking and Analytics, Intelligence and Surveillance, Traffic Management, Search and Rescue, Environmental Protection, and more.