In an April article* about ISR and Unmanned Systems, SeaPower Magazine Special Correspondent Daniel P. Taylor reports that "The Coast Guard is officially bringing the ScanEagle® drone into the fold with a Major new contract."
Lt. Cmdr. Kenneth Walton, U.S. Coast Guard Office of Aviation Forces, Unmanned Aircraft Systems, told Seapower that following the contract award, the Coast Guard expects to have two ships with ScanEagle systems installed and operating some time this year — most likely in the summer.
The ScanEagle®, a low-altitude unmanned aerial vehicle (UAV) manufactured by Boeing subsidiary Insitu, was first introduced in 2005 by the U.S. Navy, and has found a home on destroyers. The ScanEagle® will fill the role of Small Unmanned Aerial System (SUAS) for the National Security Cutter (NSC) program.
* The full text of this article is no longer available. Updated 9/20/2021
---
AIS for ISR: Intelligence, Surveillance, and Reconnaissance
ISR and Unmanned Systems refers to autonomous vehicles used for Intelligence, Surveillance, and Reconnaissance. Shine Micro AIS Receivers are globally-deployed, industry-proven components for ISR and Unmanned Systems.
The Shine Micro SA161-UA is designed for board-level integration with self-contained surveillance systems such as Unmanned Aerial Vehicles (UAVs).
---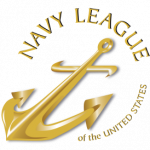 The Navy League of the United States is a nonprofit civilian, educational and advocacy organization that supports America's sea services: the Navy, Marine Corps, Coast Guard and U.S.-flag Merchant Marine.
---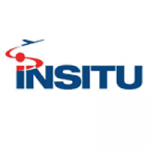 ScanEagle® is a product of Insitu; a wholly owned subsidiary of the Boeing Company. Insitu is a pioneer in the design, development, production and operation of high-performance, cost-effective unmanned aircraft systems.
---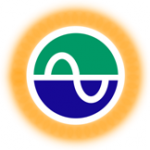 Shine Micro specializes in innovation and optimization of AIS, including AIS receivers for Aircraft, ISR and Unmanned Systems, Exclusive Economic Zone (EEZ) monitoring and Small Vessel Tracking (SVT).  From the USCG Nationwide Automatic Identification System (NAIS) to the invention and patent of Class B AIS transmission protocol (CSTDMA), Shine Micro is the pioneer of high-sensitivity AIS reception for long-range, real-time, persistent monitoring and vessel tracking.