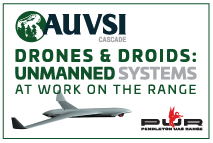 Shine Micro owner executives Mark and Judy Johnson will attend the AUVSI Cascade Chapter Event Drones and Droids: Unmanned Systems at work on the Range, in Pendleton, Oregon on October 2nd and 3rd.  Of particular interest is keynote speaker Dr. Rick Spinrad, President BOD of the Marine Technology Society.
The Drones and Droids event will feature over 18 UAS in one place, including:
Project Vahana (A3 by Airbus' urban air mobility vehicle)
AAI RQ-7 Shadow
Resolute Eagle (standard wing and VTOL)
Super Bat
Yamaha RMAX Crop Duster
25000-Watt X-Band Radar Truck
ArcticShark
Ares
FLARES (Flying Launch and Recovery System)
HASS (High Altitude Shuttle System)
ISR-ONE
a Logging Drone
and many more!
As one of the few FAA approved UAS Test Ranges, Pendleton, OR is at the heart of where innovative companies are creating the future of UAS.  The symposium is being held at the Pendleton Convention Center next to the world famous Pendleton Round-Up arena.
Visit https://www.auvsi.org/cascade-chapter- for more information.
---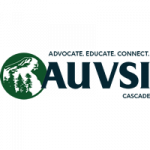 The Association for Unmanned Vehicle Systems International (AUVSI), the world's largest nonprofit organization dedicated to the advancement of unmanned systems and robotics, represents corporations and professionals from more than 60 countries involved in industry, government and academia.
---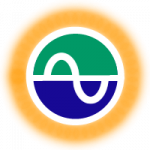 Shine Micro is the pioneer of high-sensitivity Automatic Identification System (AIS) receivers for aircraft and long-range, real-time, persistent vessel tracking. We specialize in innovation and optimization of AIS, including Exclusive Economic Zone (EEZ) monitoring and Small Vessel Tracking (SVT).
---