Origin and Focus
Shine Micro has designed a wide variety of microprocessor-based electronics since 1980, with a focus on the marine VHF industry.  Shine Micro is internationally regarded as the industry leader in long range Automatic Identification System (AIS) reception, and offers AIS solutions for maritime, avionics, Aids to Navigation (AtoNs), and self-contained, solar powered beacons. Shine Micro products are used for Maritime Domain Awareness, Asset Tracking and Analytics, and Intelligence and Surveillance, and are recognized by commercial and military users alike as the most sensitive AIS receivers available.
Notable Achievements
The Shine Micro SM1610 series Long Range AIS Receiver was selected by the USCG for the Nationwide Automatic Identification System (NAIS).  Building on the success of the SM1610, the Shine Micro SM1680 "Octopus" enables real-time, persistent monitoring of the 200NM Exclusive Economic Zone (EEZ), without the latency and expense of a satellite subscription service.
COTS and MIL-Spec
Shine Micro offers COTS avionics AIS receiver products that are MIL-spec and used by multiple domestic and international governments and governmental agencies for real-time, persistent, long-range AIS surveillance from a wide variety of manned, unmanned, fixed wing, and rotary wing aircraft; including P3 and P8 airplanes, MH60 helicopters, ScanEagle, Integrator, and Fire Scout UAVs, and many others.
Quality Policy
"Shine Micro strives to provide quality, on-time, best value products and solutions for our customers using continuous improvement as the foundation for our processes."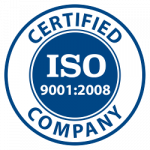 Shine Micro, Inc. received ISO 9001:2008 Certification for its Quality Management System on November 09, 2010.   The Shine Micro ISO 9001:2008 certificate is available here.
 Conflict Minerals and Counterfeit Components Policy
Shine Micro Inc. does not knowingly purchase any conflict minerals or counterfeit components. Shine Micro Inc. purchases electronic and other components for our products from only OEM manufacturers or authorized distributors.
Industry Connections
President and CEO Mark Johnson is internationally respected as a leading authority on AIS receivers, and for his work promoting the voluntary adoption of AIS and increasing the range and sensitivity of AIS reception. Shine Micro is closely linked to the growth and development of the AIS industry and actively participates in both National and International standards committees.
Where to Find Us
Main Office
9405 Oak Bay Road, Suite A
Port Ludlow, WA 98365
Mailing Address
PO Box 340
Port Gamble, WA 98364-0340
Summer Office Hours
Monday through Thursday
7 am to 6 pm, Pacific Time
Closed Fridays in June, July, and August
Standard Office Hours
Monday through Friday
8 am to 5 pm, Pacific Time
phone: (360) 437-2503
fax: (360) 437-4003