RadarPlus® SM1680 "octopus", Phase-Synchronous Octal AIS Receiver Array
INTRODUCING THE RADARPLUS SM1680 The second in a series of disruptive technologies from Shine Micro, Inc.
*Preliminary Datasheet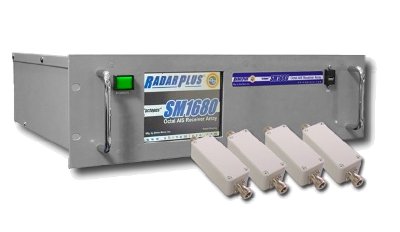 Nick-named the "Octopus", each of the 8 AIS receivers in the SM1680 provides unparalleled sensitivity and performance. Maximized tracking range is achieved through advanced, real-time signal processing of four synchronized receivers on each AIS channel, using proprietary Shine Micro software and high-accuracy GPS disciplined timing.

The octal array performs packet-by-packet "beam forming", resulting in effective sensitivity increases of 6db or more while also providing noise rejection through "interferer nulling". Beam forming is performed in software, enabling the SM1680 to "point" in multiple directions simultaneously; achieving co-channel rejection performance never before possible.
FEATURES *Preliminary

Atomic Standard Accuracy
Digital Beam Forming
Interferer Nulling
Anti-Spoofing Tools

Time of Arrival (TOA)
Differential Time of Arrival (DTOA)

Full color, touch-screen display for: *Preliminary

Spectrum Analysis
Noise Floor Indication
Signal Strength Monitoring
AIS Messages
Vessel statistics
GPS Position
Status
Configuration and Administration
Atomic standard accuracy allows SM1680 arrays many miles apart to form phase-synchronous virtual receivers via Very Long Baseline Interferometry (VLBI). Powerful "anti-spoofing" features, including Time of Arrival (TOA) measurements, allow multiple installations to verify reported vessel positions via Differential Time of Arrival (DTOA).
System Specifications *Preliminary
Designation: AIS RX base station per draft ITU R M.1371-2
Interface: TCP/IP Ethernet
Power Supply: 120V AC
Power Consumption: 100 watts
Temperature Range: -15 to +50 degrees C.
Navigation Specifications *Preliminary
8 channel GPS disciplined time, frequency and position standard
GPS antenna interface: F connector
Dimensions and Weights *Preliminary
Width: 19 in.
Length: 13 in.
Height: 3U (5.25 in.)
Weight: 10 lb.
Frequencies and Channel Bandwidth *Preliminary
RX AIS1: 161.975 MHz at 25 kHz
RX AIS2: 162.025 MHz at 25 kHz
AIS Receivers *Preliminary
AIS Data Rate: 9,600 bits/s
Individual Receiver Sensitivity: <20% PER @ -119 dBm
w/ SM1680LNA
System Sensitivity: > -125 dBm
Co-channel Rejection: -10 dB
Adjacent Channel Selectivity: 70 dB
Blocking: 84 dB
Intermodulation: 74 dB
Large Signal PER: 1% or better
Image Rejection: 70 dB
Spurious Rejection: 70 dB
Antenna Interface: Type N connector
Enhanced Signal Analysis Package *Preliminary



TCP/IP Interface Details:
The serial interface of the RadarPlus conforms to draft ITU R M.1371-2 and NMEA 0183 V3.0 with additional proprietary sentences.
To request full serial interface specifications, please e-mail info@shinemicro.com or call Shine Micro at (360) 437-2503.
Upgradeable Preliminary
The SM1680 is upgradeable and expandable via USB or Ethernet.
LNA Specification *Preliminary
Enclosure: Weather Resistant
Connector Type: N
Frequency: 162 MHz
Noise Figure: < 1 dB
Gain: >12 dB
Power Supply: Coax Bias
Multi-Stage input protection
WARRANTY INFORMATION
Shine Micro warrants its products to be free from defects for one full year from the date of purchase. Shine Micro will, at its sole discretion, repair or replace any components that fail in normal use. Labor and material costs for such repairs or replacement will be free of charge. This warranty does not cover failures due to abuse, misuse, accidents, or unauthorized alterations or repair.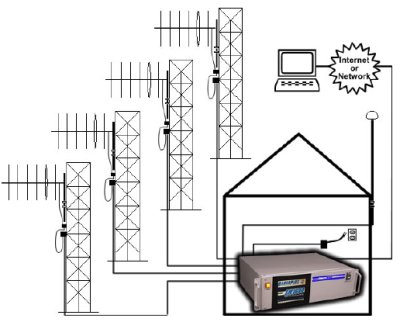 This item is not available for online purchase.
For Purchasing Options, Please Contact Shine Micro